Well, the time has come to replace our Gem, our pride and joy...Our 1970 Ford F-250 which was bought brand new and has been in our possesion since day one and is still currently in service..kinda :? we just rolled 7000 miles on her this spring and were not sure what will become of her once the replacment is put into service. Also new this year is our Addition to the brush fire/wildland rescue arsenal is a Kubota RTV900 with custom built skid/tank/pump by us. Here is a pic of our baby and pics of the in Progress build of the new one.
[Broken External Image]
:
http://i17.photobucket.com/albums/b...us/West Mead 2/2007_052429-4-newTires0021.jpg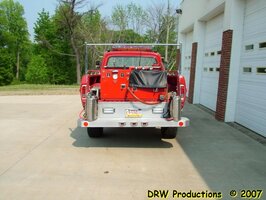 And the new one, 2011 Ford F-550 being built by Keystone. This will have the Polybuilt wildland stakpak body along with custom built skid, 300g tank i believe the pump is a 300gpm but i forget for sure
. back seats will house 2 scba seats with third person in middle. as far as lighting, its all Whelen, freedom up top with M6's grill and rear, M7's for sides. cant wait for it to be done.
Pump is not set for final place in this pic.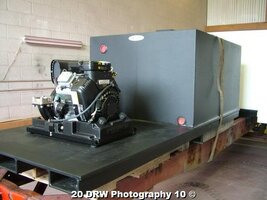 Shot of the passenger side front of body
Shot of the huge compartments (34" tall X 50" wide X 22"deep)
Shot of the rear
[Broken External Image]
:
http://i17.photobucket.com/albums/b...e Apparatus/West Mead 2/New 29-4/DSCF1729.jpg
Front, chrome grill and brush guard have been ordered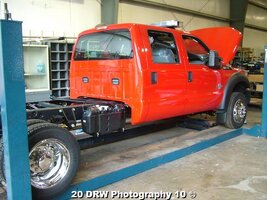 Last edited by a moderator: