Hello fellow collectors!
I just received my
NOS
Cali-spec Highlighter. This is one of the earlier style highlighters with metal base and metal reflectors. Much better quality than the plastic ones offered now in my opinion. Sorry about the poor lighting, it wasn't sunny here in Cali today!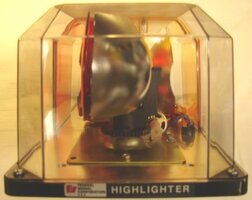 Thanks for looking and stay tuned.........
Last edited by a moderator: