Site Minion
Platinum Supporter
Found this bar first on the FB Market....messaged the seller and they indicated that they had just sold it to a junk shop that resells items... great. That shop then listed it on fleabay for a higher price (of course). I made that seller an offer, calling them out on the price gouging. They made an agreeable counter offer so I ask that they professionally package it knowing I'll likely never find another if it is damaged.
Le sigh... as seen below the seller self packaged and only used 3/4" FIRM styrofoam for protection, so inevitably it arrived smashed. Messaged the seller several times to attempt and get resolve and they didn't respond, so fleabay dispute it was. Miraculously they responded to that in 90 seconds flat giving me a line about not seeing my request about packaging, not seeing my messages about it arriving damaged...yada yada yada. Thankfully, they were remorseful and did refund me (I was pleasantly surprised).
Today I took the painfully long time to piece it back together as best as I could. It'll do for now; I already created a wanted ad for a new dome if anyone has one. This has a property tag for Orleans Levee Board and came from Louisiana. I don't know any history beyond that. Pretty bare bones bar, that is original and unmolested. Still has the Federal TS100 as well. No video yet, but I will update once I take one.
Opening the box after hearing unsettling noises carrying it in:
New cat, Bonnie, not amused by my yelling of profanities:
The damages: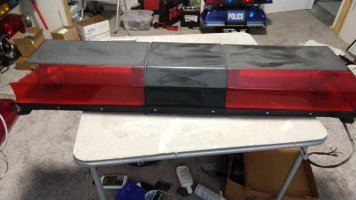 Put back together: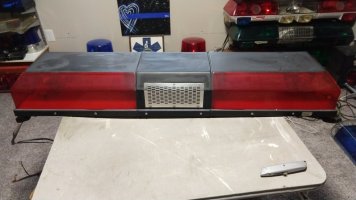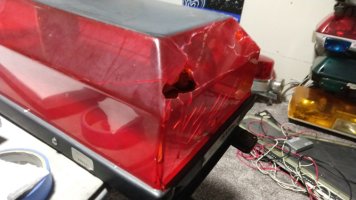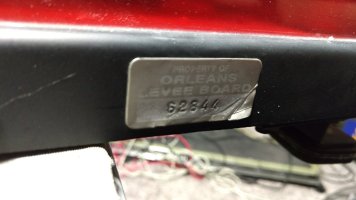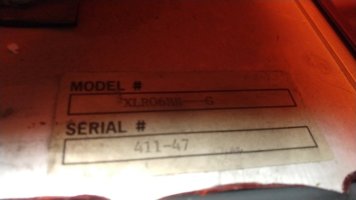 Video:
Last edited by a moderator: