This is my current ride at work. I've held off posting pictures and videos as I've never completely finished it. I'm due for a new car next year and don't know if I'll ever get my fine tuning done.
We've had a change in administration and I won't be building cars any more. Instead, I'm writing an SOP for all the patrol cars.
Overall, I'm very happy with the setup. There are some things I would tweak (like running all the push bumper lights off a ULF-44 and swapping the colors of the LINZ6's) but overall, I think it's the most effective setup I've run. I like the multiple modes based on what's going on and the rear setup while simple is amazingly effective.
This is the equipment:
Front
Whelen Inner Edge (run off 2 ULF-44's)
Whelen Mirror Beams
Sound Off Undercover LED Inserts
Sound Off Headlight Flasher
Go Rhino Push Bumper with:
4 Whelen Series 500 Super LEDs
Rear
Fed Sig LED Traffic Advisor
Whelen Talon
CHMSL
Unit
2 Whelen Series 500 Super LED's
2 Whelen M4's
Side
Whelen Avengers
Sound Off Work Lights
2 Whelen LINZ-6's on sides of push bumper
Electronics
Whelen CenCom w/
TA
board
Motorola Spectra Mobile
Stalker DSR 2x RADAR
ICOP In-Car Video System
Wilson Sleek Cell Phone Booster
Misc
Jotto Desk Contour Console
Recessed Prisoner Transport Cage
Transport Seat
Scoche MP3 Input
Big Sky Rifle Rack
Modified Santa Cruz Shotgun Lock
Full Width Trunk Slide-Out
Photos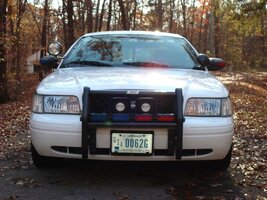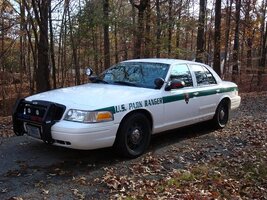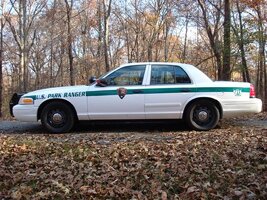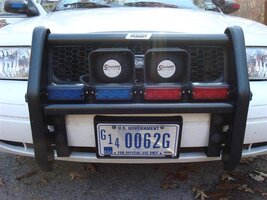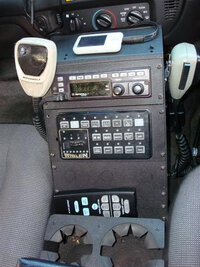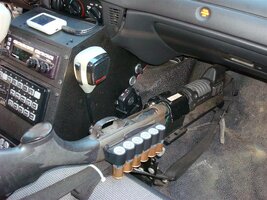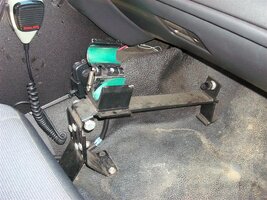 Video