Hello fellow followers!
This time I have a special lightbar to me. It is a Federal Signal Aerodynic, model 25 EAH, CA Spec. with signalmaster. I got this lightbar from one of the largest installation shops at the time in California called, "Pursuit Specialties". I knew the owner and he gave me this beauty. This lightbar traveled with me to Germany, when i lived there for a while and back to California! I do not know what Agency this lightbar came from. As usual, I completely disassembled it. I cleaned, polished and powder coated all the necessary parts. I did order new domes from Federal. Let me know how you like it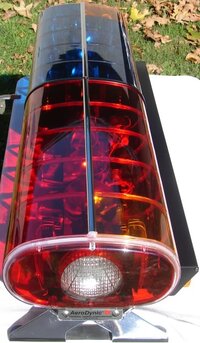 As always, stay tuned.....