Here are some shots of our apparatus in front of our old building before it was torn down. Our new station is completed and we moved in a couple of weekends ago. I'll try to get shots of the station and post them.
You'll notice some rigs are yellow and some are red. We're slowing changing to the red.
Engine 1:
This is our first due apparatus for most every call.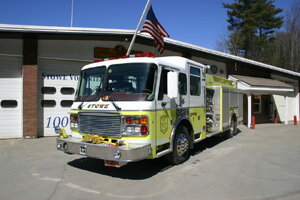 Engine 2:
This engine is 4WD with a reel of 3000' (or 2500', something like that) of 4".
Engine 3:
Another 4WD engine, our mini attack pumper. This thing has put out a lot of fire in its career.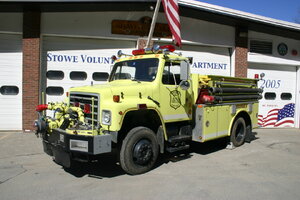 Tower 1: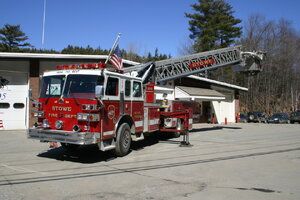 Rescue 1:
Another 4WD apparatus.
Tanker 1:
After some body work we decided to have it painted red. It was our first due tanker, but has since been replaced with a brand new one. This one is now second due.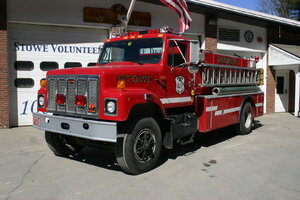 Tanker 2:
This has since been retired and sold...our old gas rig. I don't have any pics of the new tanker yet.
Utility 1:
This rig is typically outfitted for brush fires.
Last edited by a moderator: