There are two very different versions of the Whelen Responder LP available on the market right now. To help me show the differences, I have labeled them Version 1 and Version 2.
Version 1 uses the 500 Series, 6 tab, LIN6 or CON3 LED modules as found in the Liberty lightbar, Raiders, and linear LED traffic advisors (among others).
Version 2 uses a metal bracket mounted 6 LED light unit.
Whelen Responder LPs are made in metal base and plastic base versions. They are made in permanent mount and magnetic mount. They are available with hard wire or switched cigarette lighter plug power input. LIN6s versions use non-optic domes. CON3 versions use optic domes (example to be added soon). Note: 6 tab, 500 Series, TIR6 and 5mm modules can easily be interchanged into Version 1.
The versions shown here both have linear LEDs and metal bases with hard wire option.
Version 2 overview. Note the inside roof of the dome is smooth - without indentations used to hold the 6 tab LIN6s found in Version 1. The base top is smooth. The LEDs are mounted to the base.
Version 2 with plastic base. Following photo credited to: rwo978
Version 1 overview. The base top is ribbed.The LEDs are mounted to the dome.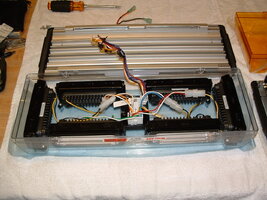 Version 2 dome.
Version 2 flasher is inset into the base.
Version 2 close up of LED modules mounted.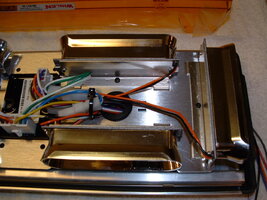 Version 2 showing the mounting tabs on the LED module and the slots in the dase that the tabs are inserted into.
Version 1 base.
Version 1 flasher mounted on raised plastic posts cast into the dome.
Version 1 close up of LIN6s mounted to plastic posts cast into the dome.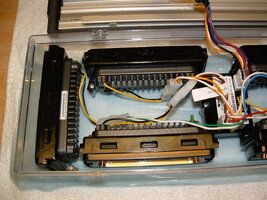 Version 1 showing the retainer used to mount the LIN6s to the dome and the insets cast into the dome to retain the opposite side of the LIN6.
Side by side - Version 1 on the left / Version 2 on the right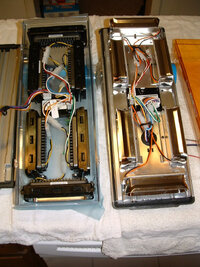 Last edited by a moderator: