Okay, had a thought, but I'm not knowledgeable enough to know if I'm crazy (opr rather, crazier than normal).
I'm still in the process of outfitting my F150. While I'm planning on utilizing a Unitrol 330, because I'm familiar with their operation and I had one in my first build (I'm nostalgic)
pictures included - this one from
Greystone's thread
- for those who have no idea what I'm talking about
: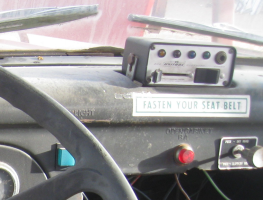 I know they're unsupported (
<angry>It's only been 30 years!!!</angry>
), so I started looking at other options. I was thinking about a CenCom variant, but I'm trying to have a lower profile in my truck than a full panel.
Along the way I found the Whelen WCC9 controller online :
I like it, but I saw it's intended for use with a WeCan system (like those found in the Justice and Freedom bars). If I could use them on a CenCom Gold I'd have bought one already.
Recently I've also seen a ton of the WeCan Control Points for sale for pretty fair prices:
I know the control points are designed to fit into various light bars and perform certain tasks.
My question is - has anyone seen the control modules repurposed for non-lightbar applications? Is it possible?
Does anyone have a link to a wiring / pinout diagram? I haven't been able to find one (although I'm on duty so my search has been brief).
Thanks folks.