Senior Member
Silver Supporter
Right then.. First time caller, long time listener.. in pretty much any other forum other then Vintage.
I have a Whelen Liberty bar.. SX? LFL, OMG WTF BBQ.. I'm playing dumb.
What I need to do is return to service as the light has been worked on before and I want to make sure I am ordering the right parts to do so.
This video..
Is what I would eventually like to do..
SO.. with that aim in mind..
I need to get a replacement Blue LED light head.. I am assuming LIN4 as it has 4 LEDS inside.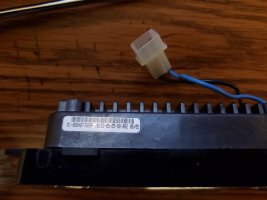 What will work for this? I am being told that newer heads will not work with my bar.
So would this work?

Find many great new & used options and get the best deals for Whelen Amber 500 Series LIN4 LED Heads Liberty Patriot at the best online prices at eBay! Free shipping for many products!
Also I need 1 of these..
I think its just a housing, but I don't have a part number.. so I am hoping this will work.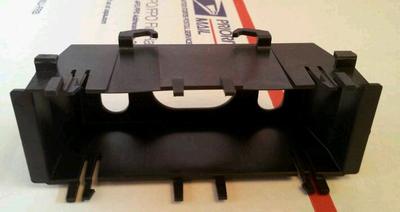 This is for one Whelen LFL Liberty or Patriot LED lightbar mounting bucket for the inboard 500 series modules. Fits LED, strobe and halogen. An order will take longer to get to Washington state then it will to Kentucky.
Now the last guy in the bar is what precipitated my hunt. It had amber TA and that was replaced with Blue LED lightheads.. PA.. blue lights 360 so I get that.
He.. or She.. cut the tabs on one of these and used this as a front facing LED..
This obviously did not align and functioned improperly as its an Edge\Corner lighthead.
Its Blue and it does work, so I am assuming its worth something. Maybe enough to offset some costs.
My next issue is upgrades.. It has halogen Alleys and Takedowns.. that look like..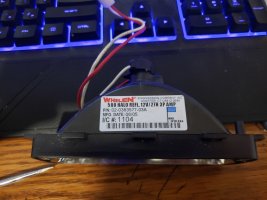 The above Youtube Video show updating but no part numbers.
So to sum up..
1.) Blue LED head, Led Head Holder.
2.) What do I need to upgrade the Halogen 500 series heads on both the takedowns and the Alley lights.
Discuss...
Thanks,
Rob